Cutting Crystal White Marble Blocks From Quarry
Top 5 benefits when buying Crystal White Marble From TLCO's in Vietnam!
 Crystal white marble – 100% natural stones and clean material
High strength properties – Enduring along with the time
Multiple sizes and quality for your reference
Good Cutting, Packing, and Loading
Checking pcs by pcs, get photos and videos before packing
Cutting Crystal White Marble Blocks From Quarry
[TU LOC CORPORATION ] 𝑖𝑠 𝑐𝑜𝑚𝑚𝑖𝑡𝑒𝑑 𝑡𝑜 𝑏𝑒𝑖𝑛𝑔 𝑎 𝒑𝒓𝒆𝒔𝒕𝒊𝒈𝒊𝒐𝒖𝒔 𝑎𝑛𝑑 𝒓𝒆𝒍𝒊𝒂𝒃𝒍𝒆 𝑝𝑎𝑟𝑡𝑛𝑒𝑟 𝑓𝑜𝑟 𝑜𝑢𝑟 𝑑𝑖𝑠𝑡𝑟𝑖𝑏𝑢𝑡𝑜𝑟𝑠 𝑡ℎ𝑟𝑜𝑢𝑔ℎ 𝑚𝑢𝑡𝑢𝑎𝑙𝑙𝑦 𝑏𝑒𝑛𝑒𝑓𝑖𝑐𝑖𝑎𝑙 𝑎𝑛𝑑 𝑙𝑜𝑛𝑔-𝑡𝑒𝑟𝑚 𝑟𝑒𝑙𝑎𝑡𝑖𝑜𝑛𝑠ℎ𝑖𝑝𝑠. 𝑊𝑒 𝑤𝑖𝑙𝑙 𝑠𝑢𝑝𝑝𝑜𝑟𝑡 𝑜𝑢𝑟 𝑝𝑎𝑟𝑡𝑛𝑒𝑟𝑠 𝑎𝑛𝑑 𝑑𝑒𝑙𝑖𝑣𝑒𝑟 𝑡ℎ𝑒 𝑏𝑒𝑠𝑡 𝑐𝑢𝑠𝑡𝑜𝑚𝑒𝑟 𝑠𝑒𝑟𝑣𝑖𝑐𝑒.
𝐃𝐨 𝐧𝐨𝐭 𝐡𝐞𝐬𝐢𝐭𝐚𝐭𝐞 𝐭𝐨 𝐜𝐨𝐧𝐭𝐚𝐜𝐭 𝐮𝐬:
Whatsapp:
+84 36 532 1885
Email:
tuloccoop@gmail.com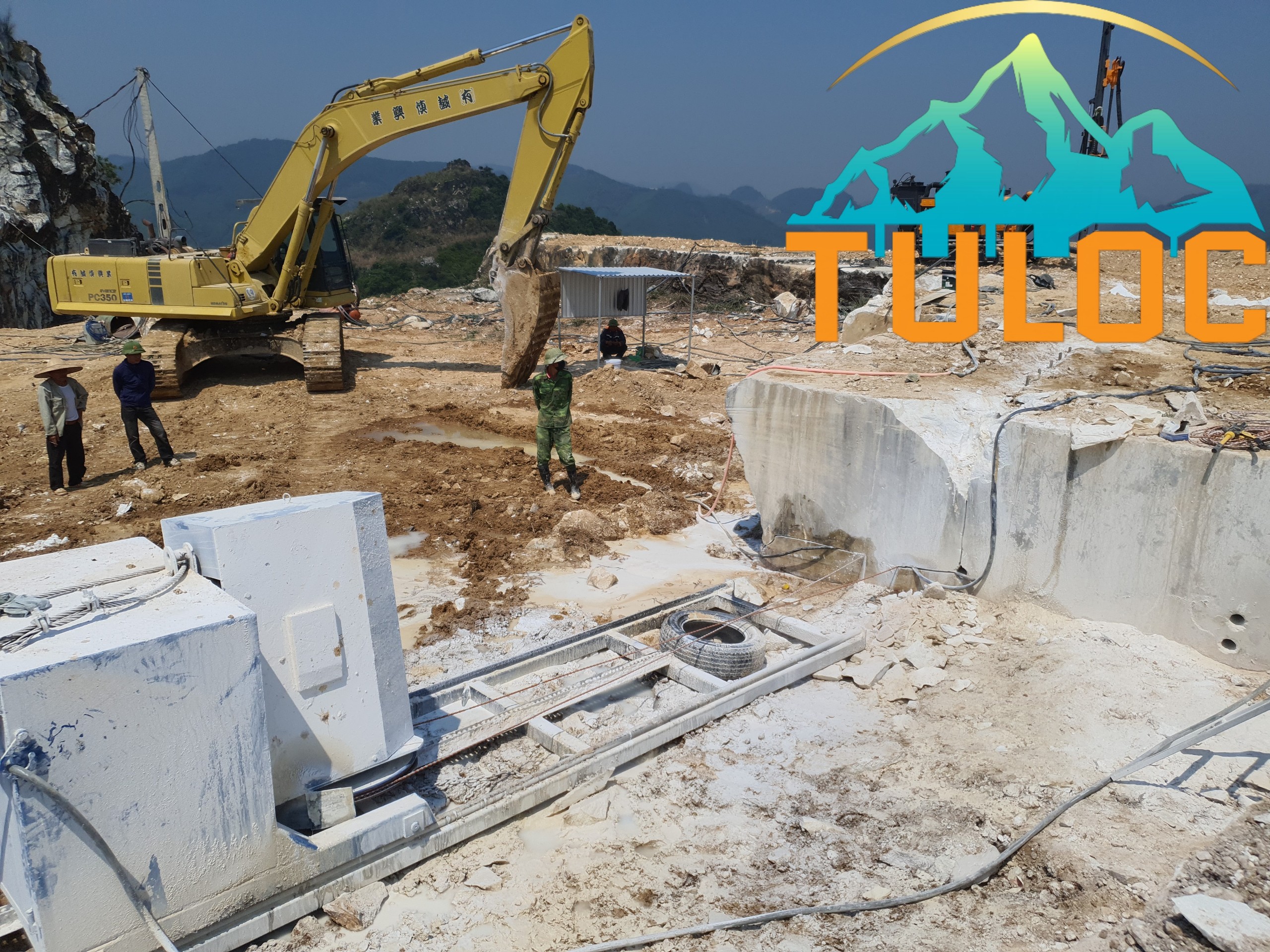 ABOUT US:
TU LOC CORPORATION:  Natural manufacturer, consultant design, and installation of natural stone projects. With a history dating back to 2000, TU LOC CORPORATION serves numerous countries worldwide on every continent with all types of natural stone: CRYSTAL WHITE MARBLE, GREY MARBLE, GARDEN STONE, PAVING STONE, MARBLE CHIPS, MARBLE LUMPS, AND OTHER RELATED PRODUCTS…  The large head office located in Dong Hop Commune, Quy Hop district, Nghe An Province covers 05 ha in area with modern machines and the newest technology allowing the company to make the perfect products. In addition, with members have many years of experience working in the field of construction stone, making us one of the largest natural stone manufacturers in Vietnam. We are here to service the needs of the client no matter how small the project!