EXPLOSIVES ENGINEER
We are seeking an Explosives Engineer to support the drilling & blasting program to improve mine to mill total cost per ton.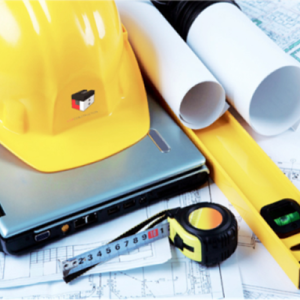 Key Responsibilities:
Blast layout and design coordination with vendors aligned with mine plans to achieve targeted KPI's
Mitigation of adverse impacts to neighbors and the community through coordination with vendors and site management
KPI administration to include: drill and blast activities, oversize production, pit equipment cycle times, and crushing plant production rates to identify and lead improvement initiatives aimed at complete process optimization
Drilling and blasting regulation and company policies compliance
Production Process assessments
Qualifications:
Bachelor's degree required – Mining or Explosives Engineering preferred
Minimum 2+ years Explosives and Mining Operations Experience or Postgraduate Degree
Proficient with 3D blast design software(s) and integration with smart drills preferred
Knowledgeable of mine planning software(s) a plus
Excellent organization, planning, and communication skills
A collaborative mindset and ability to work with varying and changing needs
Ability to work independently
Ability to manage numerous projects simultaneously and meet deadlines
Ability to work nights, weekends, and potentially holidays as required
REASON TO ENTRY OUR COMPANY
• Competitive Income Levels (Unlimited Income)
• Opportunity to go abroad many times per year
• Get your 13th-month salary and bonus
• To participate in social insurance, health insurance right after signing the official labor contract.
• Reward/gift for Tet holidays (New Year, 8th March, 30th April, Mid-Autumn Festival, 2nd September, 20th October, etc)
• Teambuilding, vacation
• Holidays: monthly leave according to the regulations of the State.
• Participating in monthly training programs of the Company.
• Other regimes: medical examination, sickness, birthday, maternity, child allowance, retirement.
• Have the opportunity to be trained to advance the staff, advance in the work.
PLACE AND WORKING TIME:
Venue: ​Dong Hop Commune, Quy Hop District, Nghe An Province, Vietnam
Time: 7:30 a.m to 17:30 p.m from Monday to Saturday
CONTACT INFORMATION
* Contact: Mr. John Nguyễn, Tel: 0084 94 998 0634
* Address: Dong Hop Commune, Quy Hop District, Nghe An Province, Vietnam
* Email: tuloccoop@gmail.com
* Website: https://tuloc.com.vn/
Please apply by sending your resume, along with two links (minimum) to examples of your sheet metal fabrication/production work, to tuloccoop@gmail.com. Please reference the position title in your subject line.