QUARRY GENERAL MANAGER
We are seeking a Quarry General Manager who is to manage the quarry in such a manner that sufficient quantities and quality of aggregates are produced to meet the Internal and external customer demands. Ensure that mine operations are conducted in a safe manner that meets company requirements. Operate the mine in an environmentally sound manner within the established budget.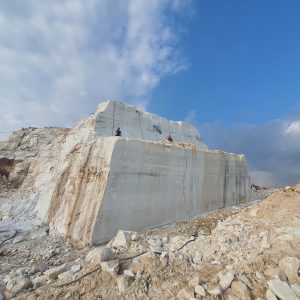 Key Responsibilities:
Follow and enforce Mine Safety and Health Administration rules and regulations, actively promulgate and support behavioral safety program though visible leadership.
Through subordinates, direct and coordinate production activities of the limestone quarry operations to meet production goals the cement plants.
Review processing schedules and production orders to make decisions concerning inventory requirements, staffing requirements, work procedures, and duty assignments, considering budgetary limitations and time constraints.
Lead the development of short and medium-term mining plans. Utilize mining software to monitor mine planning and advance.
Implement process improvement and analysis by utilizing applied engineering techniques. Ensure safe and efficient mining and mineral processing methods, logistics, equipment management, work force utilization, production maximization, and cost reduction.
Work with other functional leaders to ensure permitting, compliance and regulatory functions are completed as required and consistent with maximizing limestone reserves.
Develop a high-performance culture fully aligned with the cement, aggregates, and fly ash sales personnel.
Promote a positive "can do" attitude in the work environment, emphasizing a "make change happen" approach while reinforcing group policies and providing feedback.
Maintain an open dialog with operations personnel to identify opportunities to improve performance.
Ensure the competence and development of department employees (hourly and salaried) by initiating training, coaching, counseling, mentoring and accountability to respond to items identified in the performance reviews.
Qualifications:
Required Education: Bachelor's/Undergraduate Degree
Field of Study Preferred: Geology, Mine Engineering, or related field.
Required Work Experience: 5-8 years experience as a successful manager of a mine operation. Must be a proven successful quarry manager with experience in aggregate manufacturing or related industry.
Excellent organization, planning, and communication skills
A collaborative mindset and ability to work with varying and changing needs
Ability to work independently
Ability to manage numerous projects simultaneously and meet deadlines
Ability to work nights, weekends, and potentially holidays as required
REASON TO ENTRY OUR COMPANY
• Competitive Income Levels (Unlimited Income)
• Opportunity to go abroad many times per year
• Get your 13th-month salary and bonus
• To participate in social insurance, health insurance right after signing the official labor contract.
• Reward/gift for Tet holidays (New Year, 8th March, 30th April, Mid-Autumn Festival, 2nd September, 20th October, etc)
• Teambuilding, vacation
• Holidays: monthly leave according to the regulations of the State.
• Participating in monthly training programs of the Company.
• Other regimes: medical examination, sickness, birthday, maternity, child allowance, retirement.
• Have the opportunity to be trained to advance the staff, advance in the work.
PLACE AND WORKING TIME:
Venue: ​Dong Hop Commune, Quy Hop District, Nghe An Province, Vietnam
Time: 7:30 a.m to 17:30 p.m from Monday to Saturday
CONTACT INFORMATION
* Contact: Mr. John Nguyễn, Tel: 0084 94 998 0634
* Address: Dong Hop Commune, Quy Hop District, Nghe An Province, Vietnam
* Email: tuloccoop@gmail.com
* Website: https://tuloc.com.vn/
Please apply by sending your resume, along with two links (minimum) to examples of your handmade production work, to tuloccoop@gmail.com. Please reference the position title in your subject line.