QUARRY WORKERS
We are seeking some energetic and motivated workers to do a variety of other quarry related tasks, including other production using a variety of machinery and equipment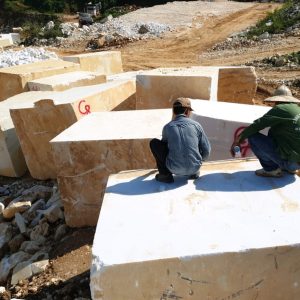 Key Responsibilities:
Operate quarry plant machinery/ vehicles
Operate the cut stone saw producing various marble/stones
Identify best practices for tools & equipment production and evolve daily operations as necessary
Following the manager's request
Qualifications:
No qualifications are necessary, a willingness to learn new skills is more important.
Previous quarry or experience in similar industries would be an advantage
Knowledge of natural marble/stones
Physical fitness and a good work ethic
Punctual and reliable, and communication skills
A collaborative mindset and ability to work with varying and changing needs
Ability to work independently
Ability to work nights, weekends, and potentially holidays as required
REASON TO ENTRY OUR COMPANY
• Competitive Income Levels (Unlimited Income)
• Opportunity to go abroad many times per year
• Get your 13th-month salary and bonus
• To participate in social insurance, health insurance right after signing the official labor contract.
• Reward/gift for Tet holidays (New Year, 8th March, 30th April, Mid-Autumn Festival, 2nd September, 20th October, etc)
• Teambuilding, vacation
• Holidays: monthly leave according to the regulations of the State.
• Participating in monthly training programs of the Company.
• Other regimes: medical examination, sickness, birthday, maternity, child allowance, retirement.
• Have the opportunity to be trained to advance the staff, advance in the work.
PLACE AND WORKING TIME:
Venue: ​Dong Hop Commune, Quy Hop District, Nghe An Province, Vietnam
Time: 7:30 a.m to 17:30 p.m from Monday to Saturday
CONTACT INFORMATION
* Contact: Mr. John Nguyễn, Tel: 0084 94 998 0634
* Address: Dong Hop Commune, Quy Hop District, Nghe An Province, Vietnam
* Email: tuloccoop@gmail.com
* Website: http://tuloccoop@gmail.com/
Please apply by sending your resume, along with two links (minimum) to examples of your tools & equipment production work, to tuloccoop@gmail.com. Please reference the position title in your subject line.